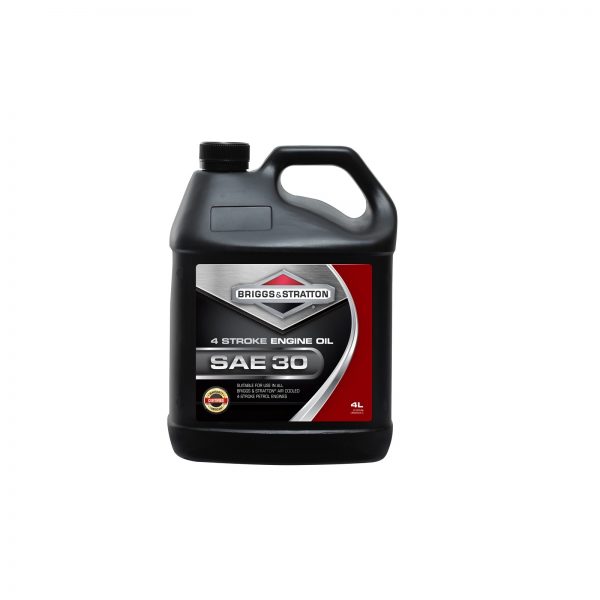 Briggs & Stratton SAE30 4-Stroke Engine Oil has been specifically compounded and approved for warm weather use in all Briggs & Stratton air cooled, 4-stroke petrol engines.
It is a high quality detergent oil classified for service SG/CF by the American Petroleum Institute (API).
Warranty certified, it will provide the ideal protection for your Briggs & Stratton petrol engine.
Suitable for all Briggs & Stratton air cooled engines
The use of this oil ensures compliance with Briggs & Stratton warranty requirements
4-stroke engine oil for petrol engines
Part Number HA27313A
Product Description
Model Name Briggs & Stratton 4 Stroke Oil SAE30 4 Litre