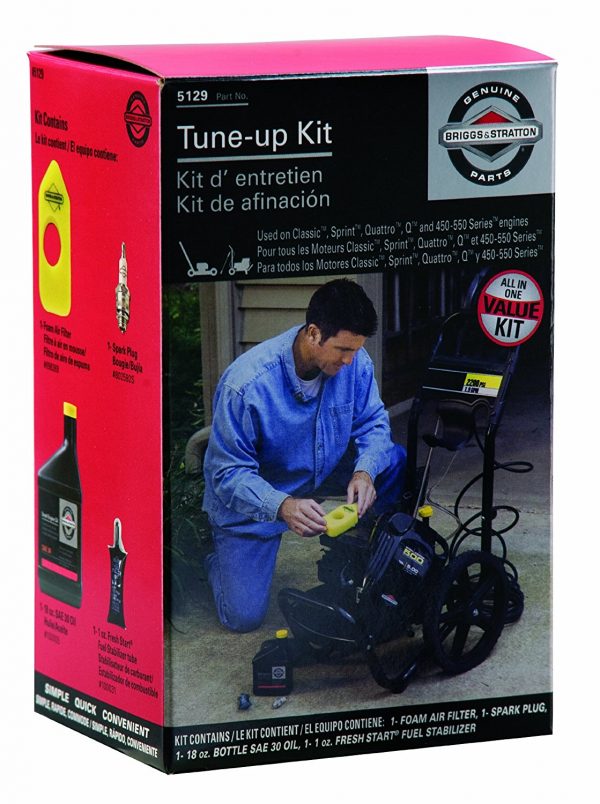 THIS BRIGGS & STRATTON GENUINE TUNE-UP KIT IS DESIGNED EXCLUSIVELY FOR Q™, CLASSIC™, SPRINT, QUATTRO™, AND 3.5-4.75 GROSS HP ENGINES WITH PLASTIC AIR CLEANING HOUSINGS.
Includes 4-cycle 30W oil 18oz. 100005, fuel stabilizer 100031, foam air filter 698369 and spark plug 802592S

Extends engine life and keeps it running powerfully

Reduces costly repairs

Briggs & Stratton 5129B

Designed specifically for our engines and can save on costly repairs while maintaining valuable warranty coverage.
Product Description
Briggs & Stratton Tune-Up Kit Classic, Sprint, Quattro 5129B
Part Number 5129B