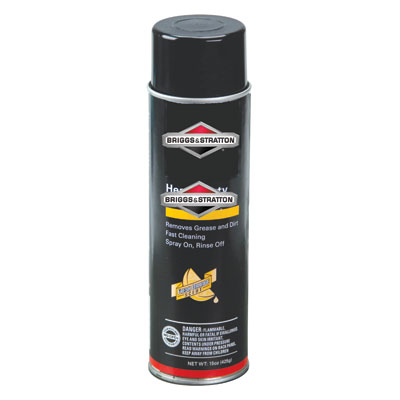 Removes oil and other contaminants from your Briggs & Stratton engine, motor and parts, leaving behind a fresh orange scent. Keep your machine running strong–order now! Complies with Proposition 65 and other federal and state regulations-15 Fl. oz. (425g)
Briggs & Stratton Genuine Part
Designed specifically for our engines and can save on costly repairs while maintaining valuable warranty coverage..