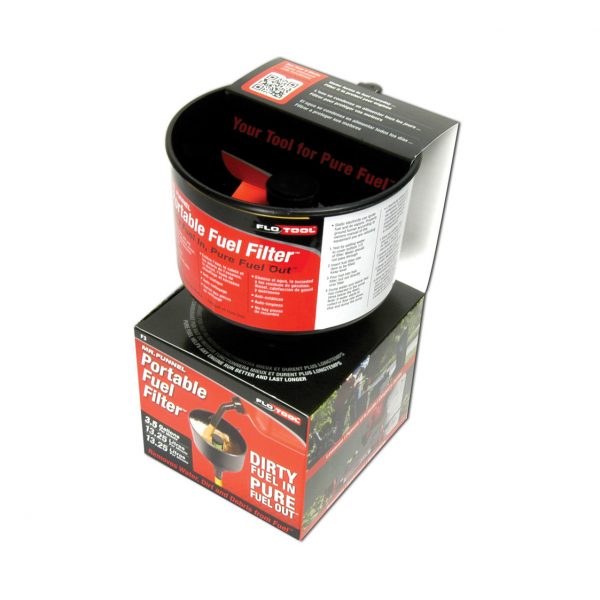 The Genuine Mr Funnel 50 Micron fuel filter that REMOVES water and debris from hydrocarbon.
Ideal for industrial mowers, go-carts, motor cycles, small marine craft, small commercial equipment. REMOVES WATER, dirt, sand, rust and debris from contaminated fuels.
Portable, light weight, self cleaning, carbon injected & static free with no replacement parts.
Fliters petrol, diesel, 2-stroke, aviation fuels, kerosene, heating oil.
Product Description
HEIGHT 22.9 cm
DIAMETER 14 cm
FLOW RATE 13L / minute