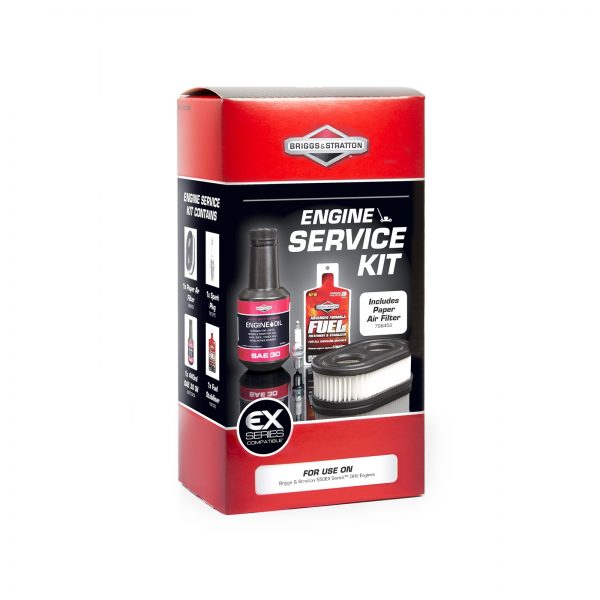 To make it easy, Briggs & Stratton offers all-in-one Engine Service Kits that include everything homeowners need to perform a service themselves. Whether you're an experienced do-it-yourselfer or rolling up your sleeves for the first time, the kits make doing a service easy. There is no second-guessing about what spark plug you need for example, or what kind of air filter to buy. Just match the kit to your mower's engine.
Genuine Victa parts included in kit.
Kit includes 440ml oil, spark plug, air filter and fuel preservative.
Servicing made easy.
Product Description
Model Name Briggs & Stratton Engine Service Kit
Model Number HA27359A
MaterialFluid/oil
Product Dimensions (mm)W:79 H:216 L:114
Package Dimensions (mm)W:79 H:216 L:114