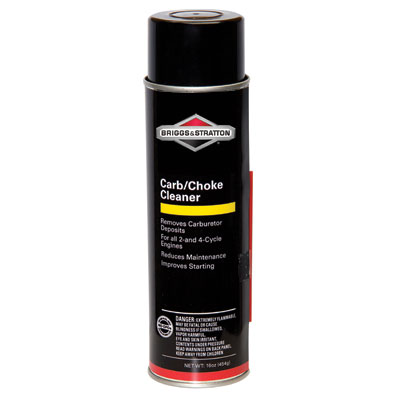 Made specifically for Briggs & Stratton engines, our cleaner dissolves deposits in your carb and choke, reducing maintenance and downtime. Don't wait–order today!
Regular use reduces maintenance, downtime
Improves starting for all 2-cycle and 4-cycle engines
Complies with Proposition 65 and other federal and state regulations.
16 Fl. oz. (454g)
Briggs & Stratton Genuine Part
Designed specifically for our engines and can save on costly repairs while maintaining valuable warranty coverage.
Part Number 100042